The kitchen – the meeting place for all things family, fun, experimental, loving and new.  It's the place where we come together for big dinners, big talks and big changes.  The space within our home that we spend time nurturing our bodies and relationships and over the decades the idea of the kitchen has gone from a private cooking area to a place for congregation and enjoyment for friends and family alike.  With our team of specialized individuals we are able to make all of your minor to major kitchen renovation visions come true.  From the initial walk-through to sketch and detailed line-item estimate we make sure you are completely in the know with what we hope to achieve with your very special space even before demo begins.  We are up-to-date with all building regulations and make sure to offer and include any additional electronic aspects you are interested in!  Our line-item estimates are incredibly detailed and we provide material and labor costs to show you a full-figure running total for your project.
We are fortunate to have a crew that excels with custom cabinetry, custom staining, glazing and all types of wood finishing.  We don't configure your kitchen based off of pre-built cabinets, we come in and layout the kitchen to reflect your exact wants and needs.  From storage accessories to open shelving, pull out shelves and blind corner units, we walk through and layout all of the components of your new kitchen the exact way you envision it.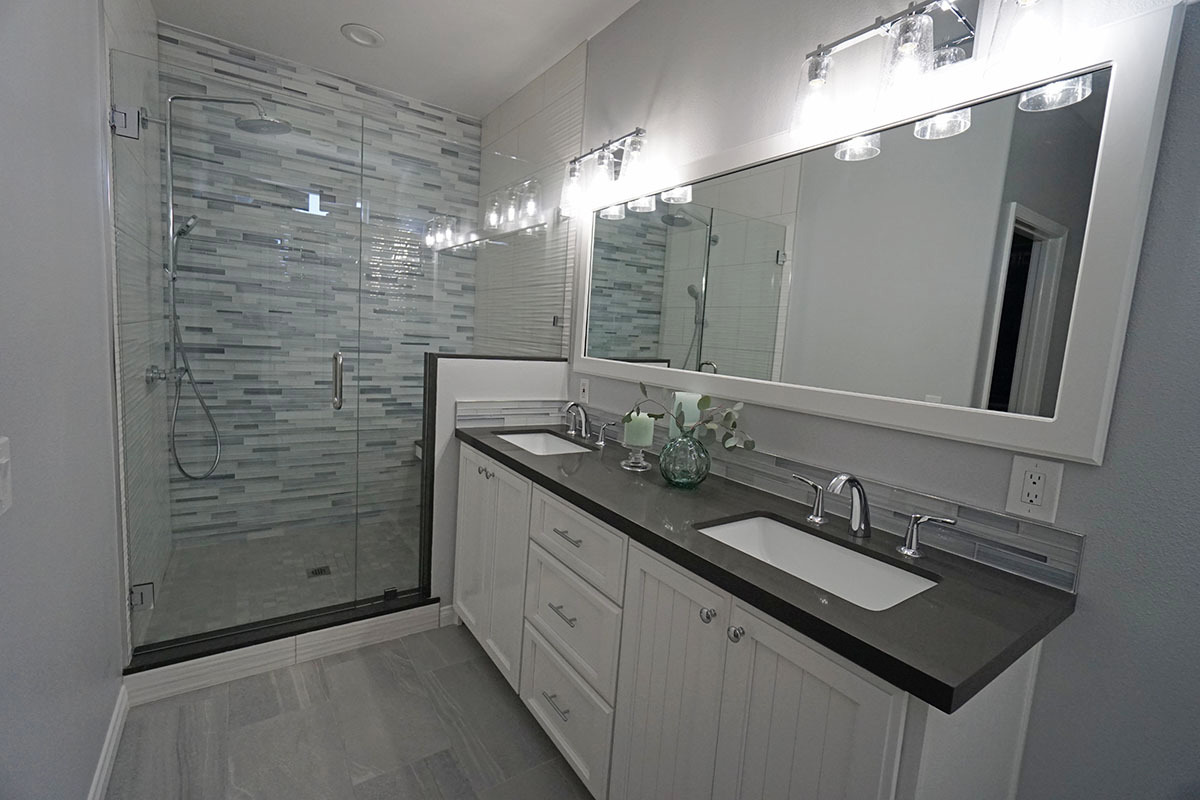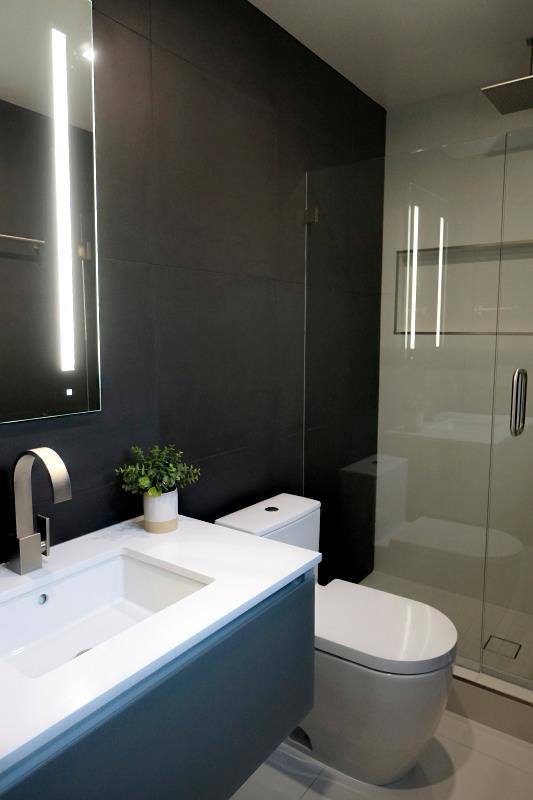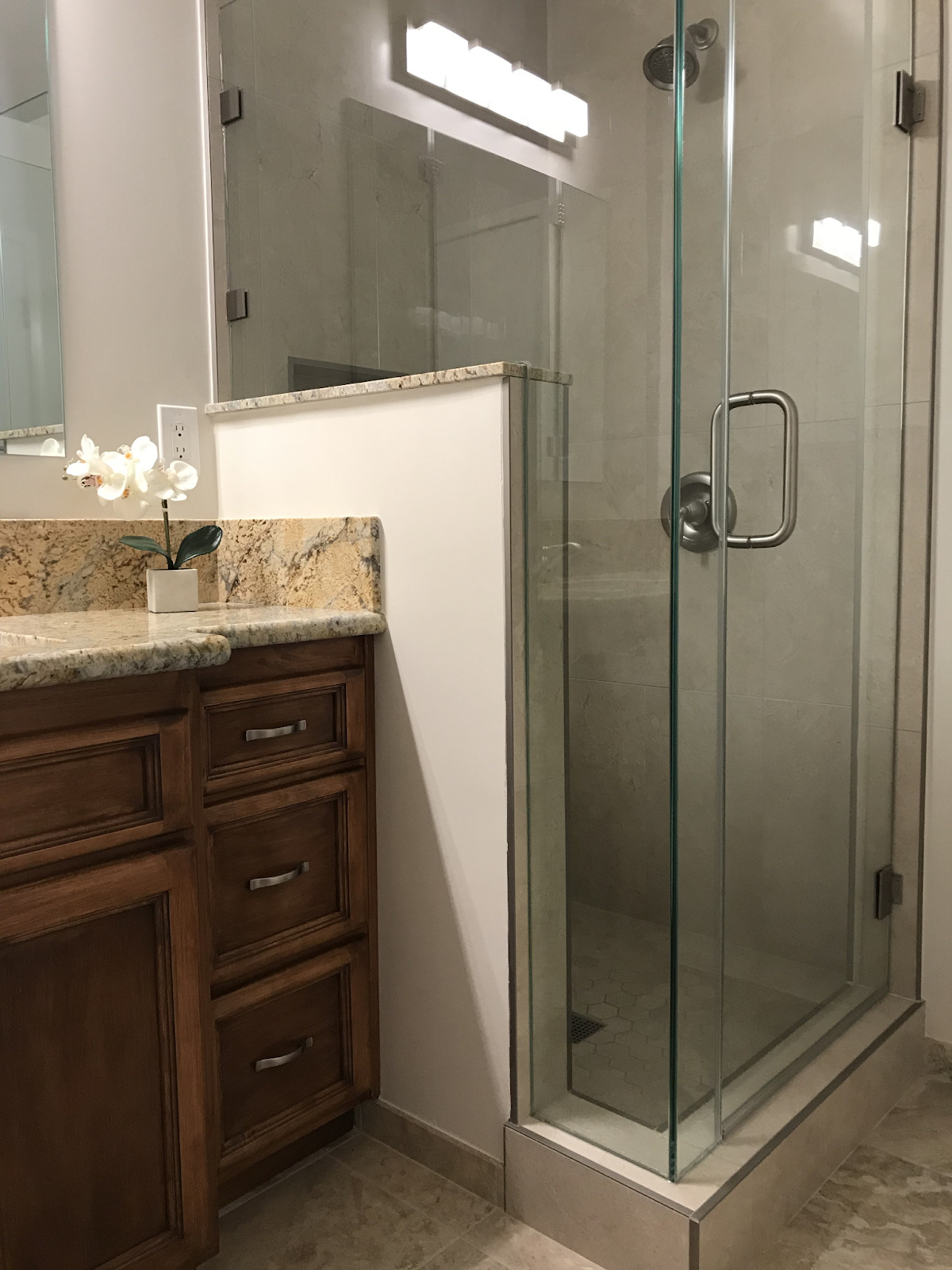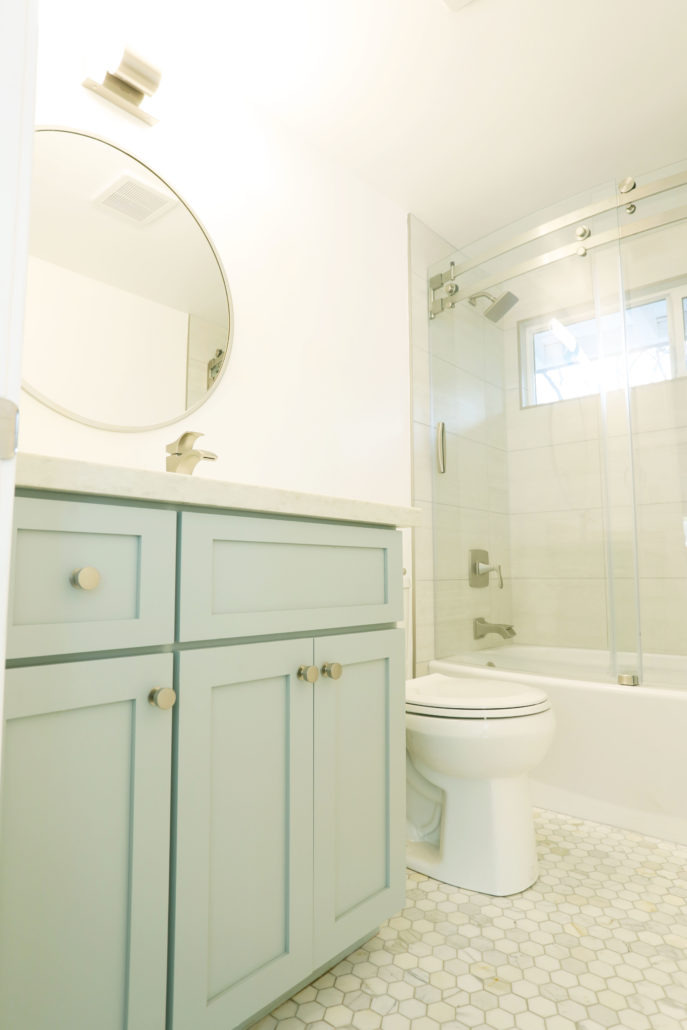 Whether it's a small hall bath or a large master bath suite, we all want to go into the washroom feeling clean and organized.  Now, that doesn't mean we can't add personality to the space!  Zen-spa-oasis?  Amazing!  Bright-wild-fun?  Let's do it!  The bathroom is a space within our homes that we can bring a lot of our personality out.  For example, if you have a small hall bath and you've been loving the orange, coral tones – this would be a perfect opportunity to bring some of that fun into your living space.  When you have outgrown that color and move into the cool neutral tones, it won't cost much to repaint and again transform your space.  When we are talking about master baths we find most of our clients want to feel at ease and have lots of neutral tones with natural components – marble, glass, stone – this is the perfect place to splurge a little and get that at-home oasis that all of us desperately yearn for.  
Regardless of your inspiration, personality or flare our team is fully equipt with handling all of your plumbing, tile and vanity needs!  We have an in-house tile crew along with an electrician, plumber and carpenter.  We are proficient with moving fixtures, drains and walls along with adding additional electrical, fans, windows and ductwork.  We work side-by-side with you every step of the way to ensure your minimal to maximal bathroom visions come to life.