After spending several years remodeling the majority of their home, this client was finally ready to tackle their hall bath.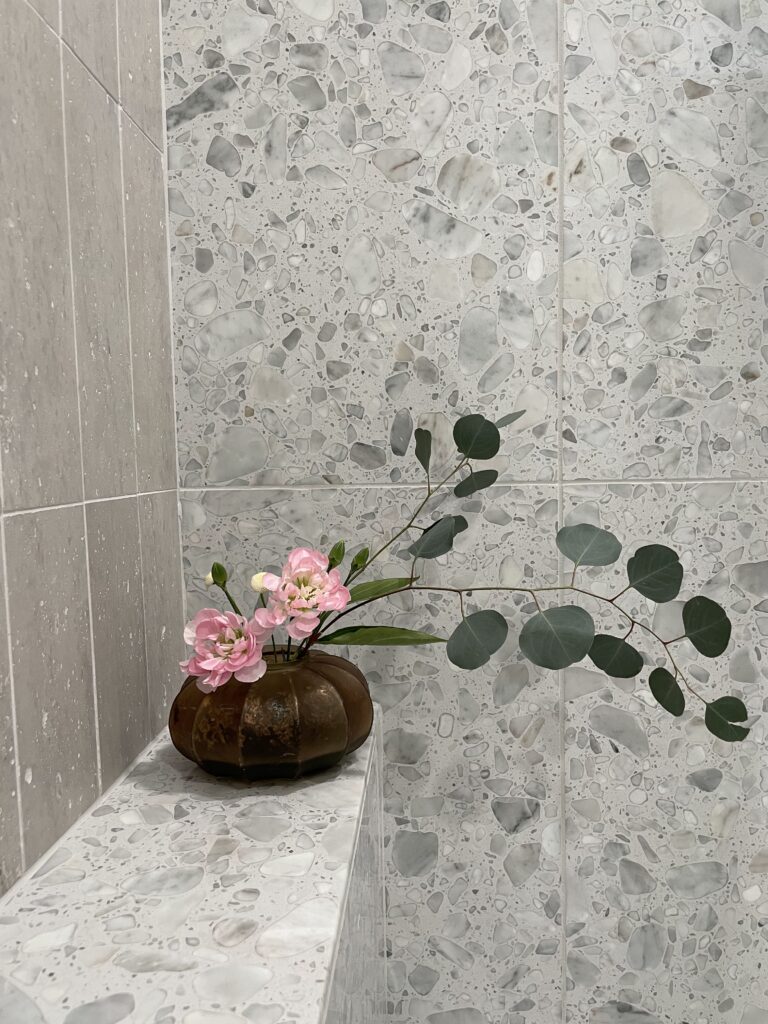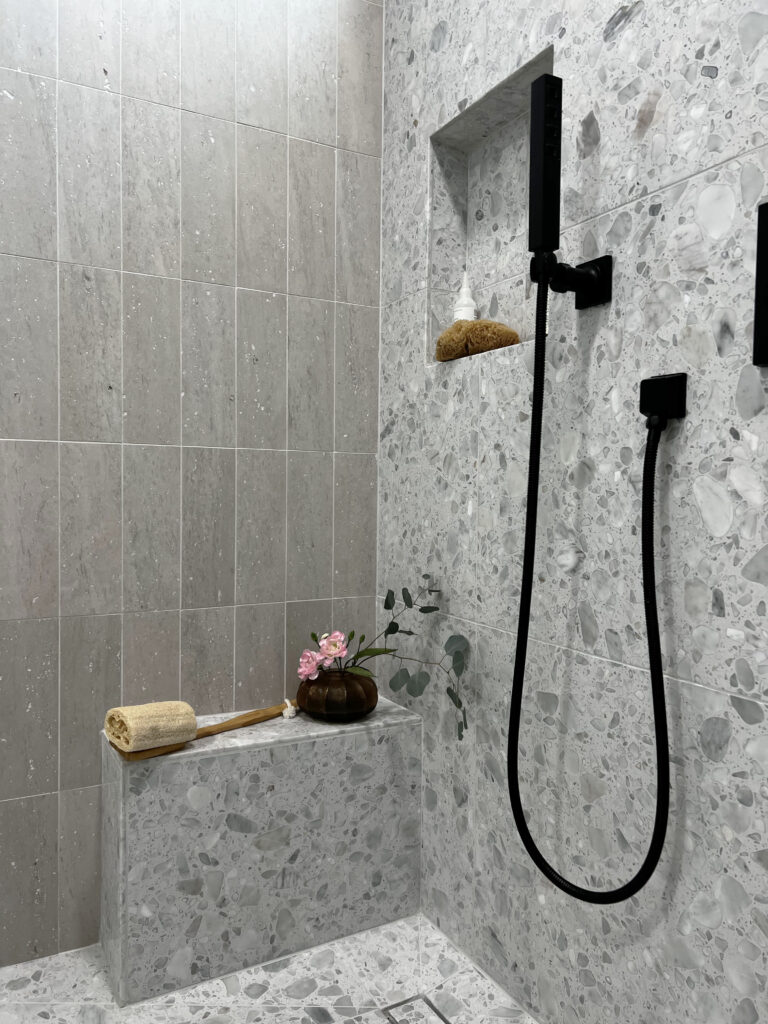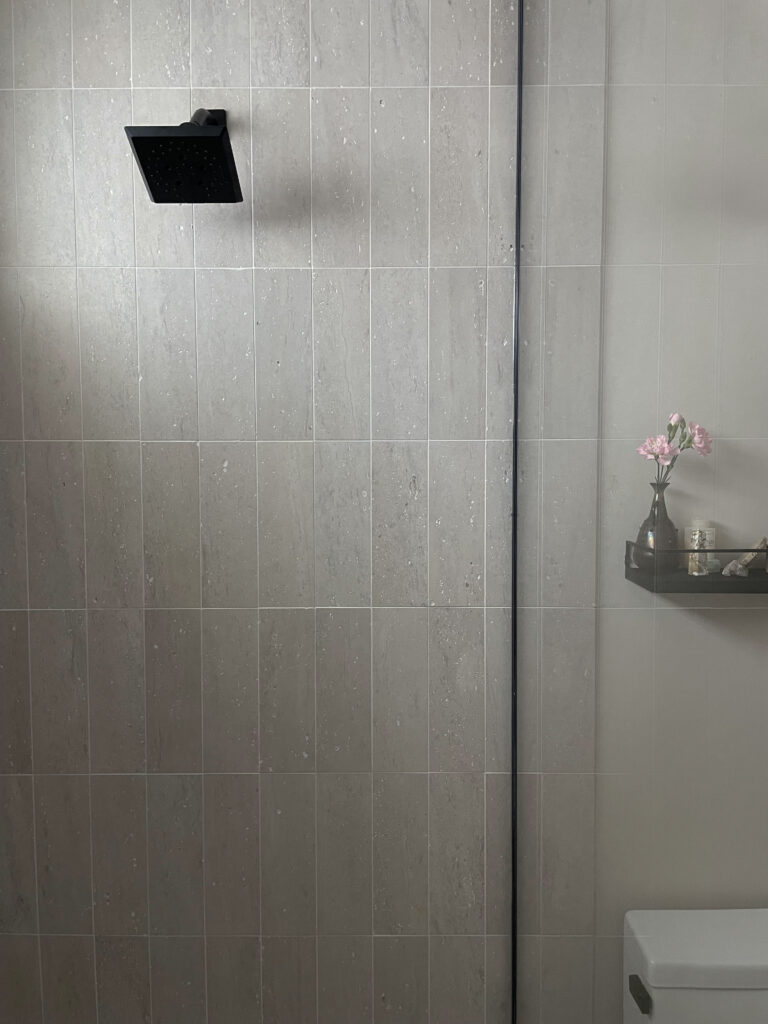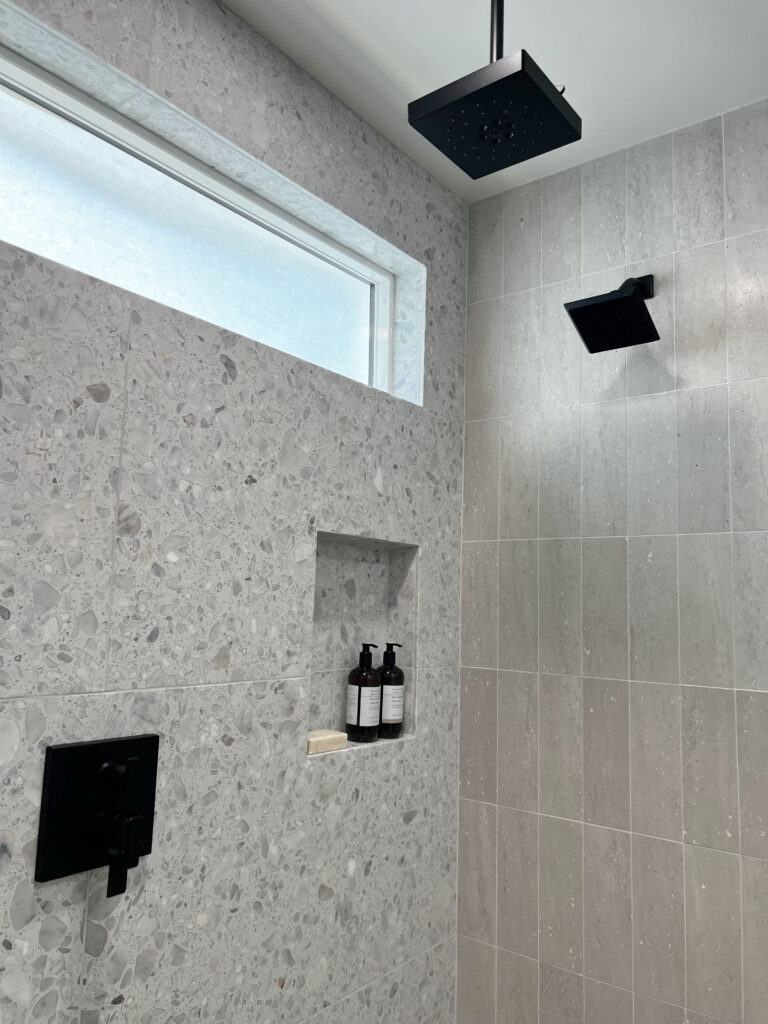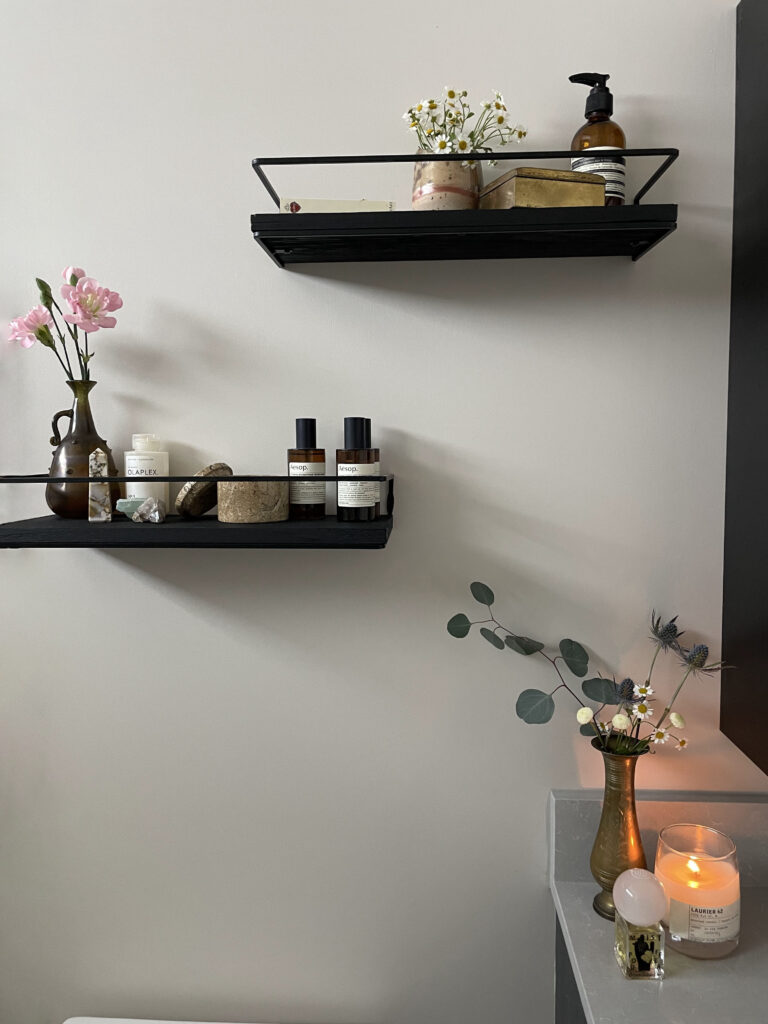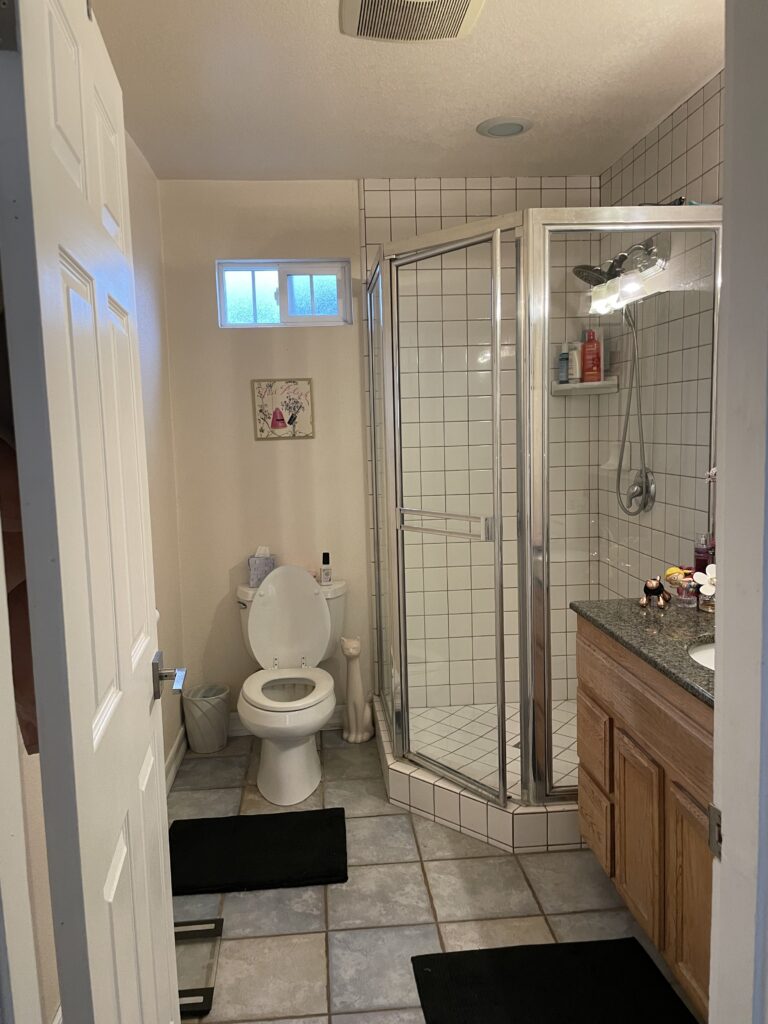 While the space was fully functional, the homeowner had a few concerns: the shower, the vanity and natural lighting. For the shower, a corner unit felt far too small and clunky – using it was a chore. The vanity had enough space, but for a hall bath, it just took up too much space. And finally, the tiny window above the toilet just didn't do anything for the space. 
With all of this in mind, we knew what we had to do! First, we decided to reduce the size of the vanity from 4' to 3'. This would allow us to move the toilet next to the vanity, freeing up the entire back wall for the shower. Finally, we would replace the tiny ventilation window with a larger window, extending almost the full length of the back wall, and installing a humidity sensor fan to take care of the steam from the shower
Now that the space was reconfigured with an entirely new floor plan, it was time for the fun part: design! For this project, our client already knew they wanted to use Terrazzo (which we were so excited about!). In the past, terrazzo had been notoriously difficult to install, as it was a pour in place material – meaning artisans would have to actually create the material in the space. Thankfully, it now comes in slab and tile form, making it much more accessible to clients and contractors alike! We decided to pair the terrazzo with a limestone tile.
This particular tile came in only one size – 4 x 16. While the proportions of this stone was lovely, the size would not work for the space. To remedy this, we trimmed down every tile to a 3 x 12 size which allowed all grout joints lined up with our 24"x24" terrazzo tile. This way, the client could get the exact stone and look they wanted without having to compromise the proportions and look of the space. Beyond this, the natural texture and colors play beautifully with the terrazzo, feeling very reminiscent of the Italian riviera (which is never a bad thing!). 

To round out this bathroom, we went with high contrast modern accessories. For the shower, we went with dual shower heads, a classic and rain head for ultimate relaxation and function! For the vanity, we went with a custom flat panel oak design, matte black drawer pulls and faucet. Finally, to complete the bathroom, we went with a sleek and simple glass panel for the shower enclosure