After a laundry room fire, this family was ready to rebuild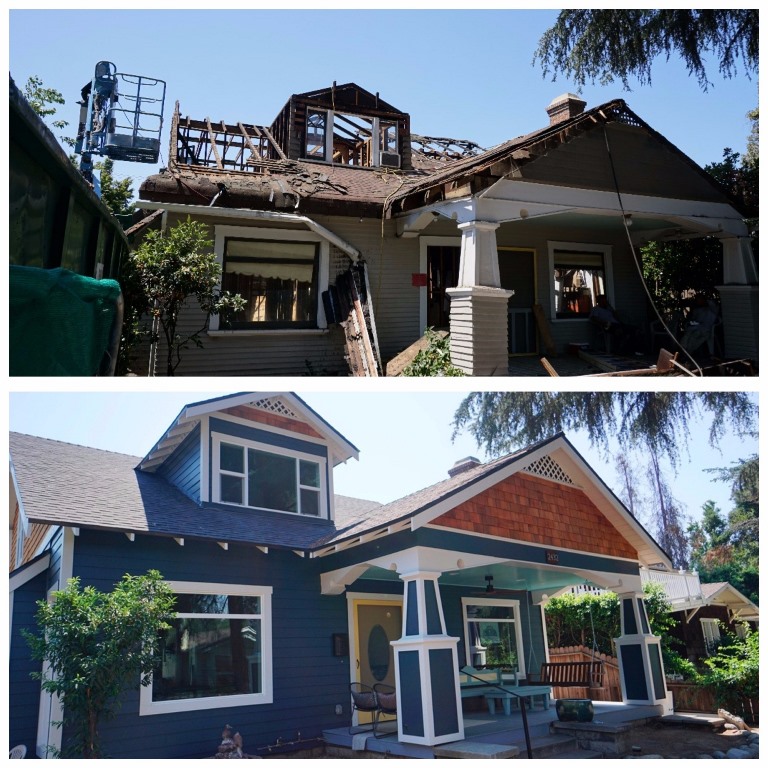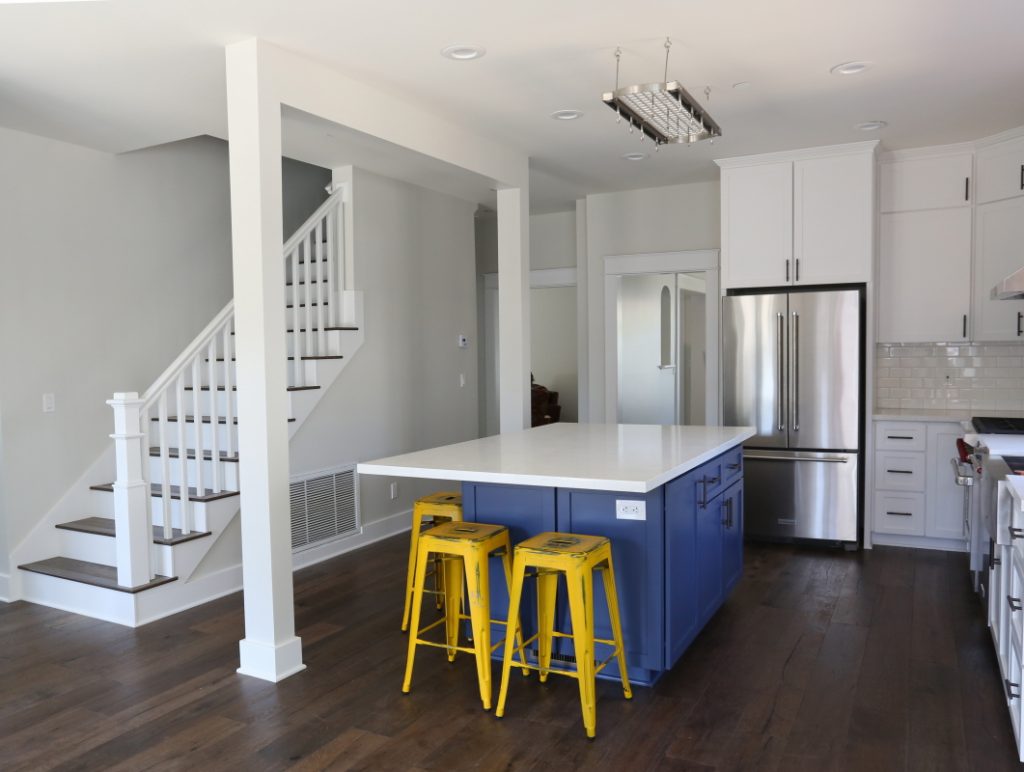 The before and after of this home is almost unrecognizable!  After a laundry room fire, 90% of the house was burned, soaked, or affected by heavy smoke damage. With the extent of the damage, we had no choice but to rebuild it from the ground up. Beyond the damage caused by the fire, this craftsman-style home, located in La Verne's historical district, had barely been altered since 1909!  Because of this, the home's framing, electrical, plumbing, and almost every aspect of construction, needed to be brought up-to-code.  After all of the technical issues were resolved, the fun began.
This homeowner wanted to hold onto the original homes' aesthetic roots while incorporating a clean, open flow. To do this, we completely opened up the floor plan on the lower level. The new floor plan allowed this family to finally get the kitchen they had always dreamed of!  This newly adjusted space allowed for more counter space, increased storage and the incorporation of a large, custom island. These additions, along with beautiful white shaker cabinets, a farm house sink and the reconfiguring of windows allowed for this space to be much more breathable while still honoring the heritage of the home. This family loves having guests over so we removed the bulky laundry room and office on the lower floor, and in its place created a spacious bar and sitting area.  Upstairs, the bathroom got a completely new layout which allows for a much more functional space.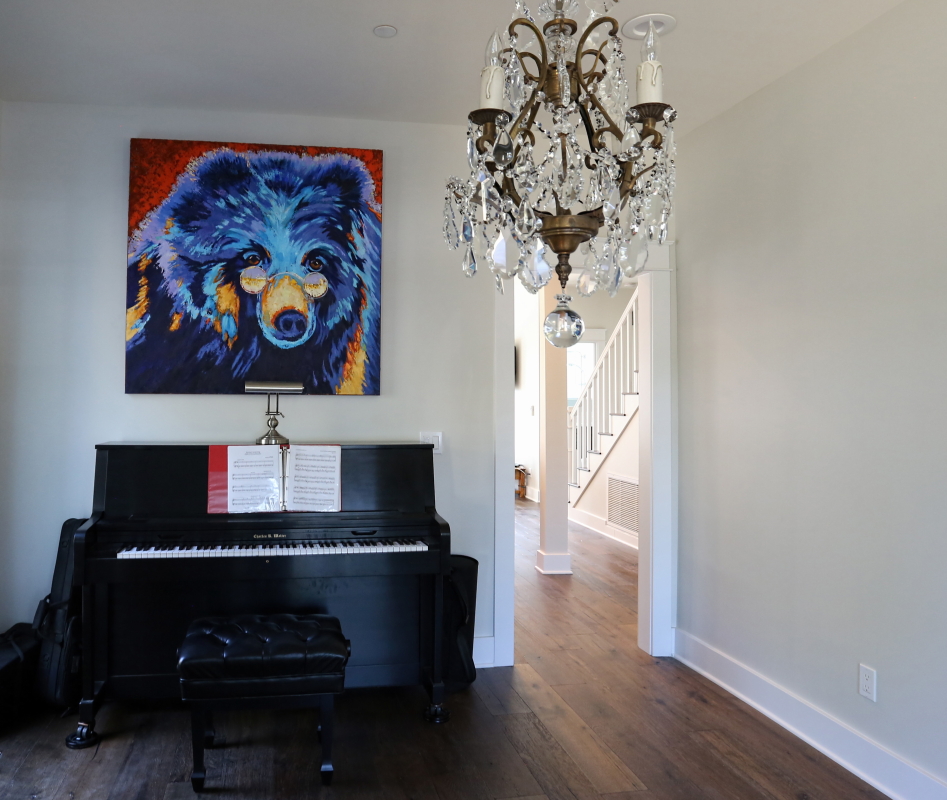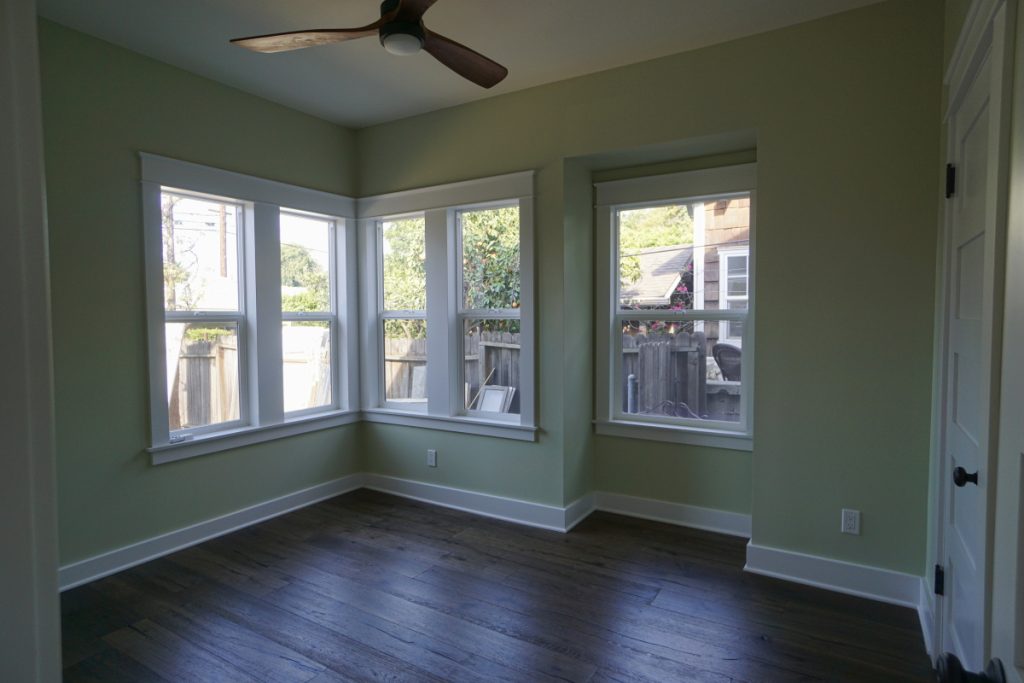 We could go on-and-on with the building process and design choices, but we'll let the photos speak for themselves.  We absolutely love the way this home turned out and we're especially proud of our team for making this custom home gorgeous and perfectly suited for this family. Look out for some of our favorite details in the home: custom kitty door, cement tiles, the beautiful blue island and Greg's favorite, the mixing of the old and new styles!